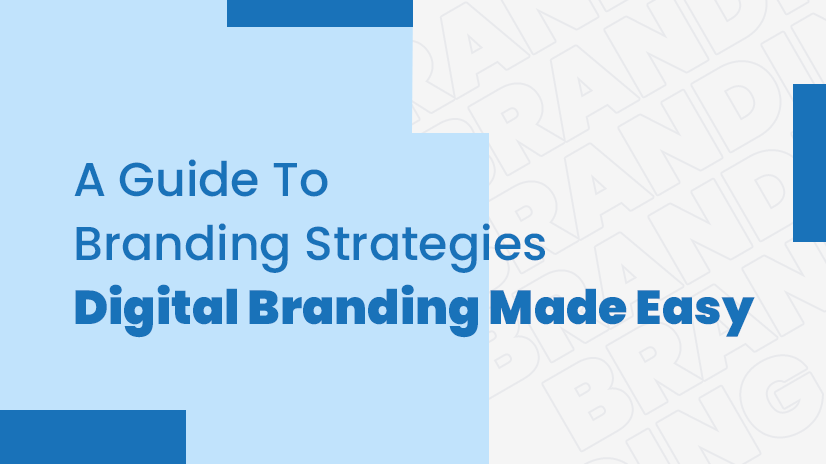 A Guide To Branding Strategies – Digital Branding Made Easy
Setting up your new business can be a challenging job in this competitive world. Here comes the role of branding that helps you to stand out to the requirements of your future customers. The voice of your brand is the overall personality of products or services, through which you are connecting & communicating to the customers.
Digital Branding means brand management with internet branding and marketing. Digital branding assists us to create a connection between consumers and the products or services. To establish brand recognition in the digital world. The important viewpoints of digital branding services involve brand story, media & marketing, online channels & content, and lastly digital relationships. Different businesses use different digital branding strategies to give a better approach.
Brand strategies are essential for any business to lead digital branding. At Jupiter Technoway, our team takes a survey starting from social-media connections, SEO marketing, and online influencers to make sure that you get perfect digital brand campaign requirements. Digital Branding is a creative process that includes topics such as who you are, what is your requirement, how to work, and what to expect.
With a lot of branding experience, Jupiter Technoway has made branding and design easy for companies. We provide agencies with digital branding services like brand naming, brand line, brand positioning, brand audit, and re-branding. Brand advertisement involves a lot of emotion, humor, editing, and mainly the story. Our branding team has a complete balance of editors, creators, models, and marketing who effortlessly and smartly carry out the services for any kind of approach.
In the last few years, the branding journey has become very easy, which has reflected time, energy, and resources. Branding strategies include typography, colors, logo, and brand aesthetics. To build up a brand personality we require creative briefing, appropriate elements, concepts, and a final draft to match all the branding standards. Our curated professionals offer:
1.Listen
We research and learn about the facts, customer interactions and set the goal for branding.
2.Analyzing & Strategize
We examine the target group and categorize the social channels to provide methodologically proven digital branding.
3.Publishing
We manage to identify the content and time to publish the brand on different social channels.
4.Reputation & Management
We measure the involvement of reviews, queries, and more to set the client with the required details.
Digital Branding includes various types such as personal & corporate branding, product & service branding, online branding, ad no-brand branding. You can choose the perfect branding by defining your identity, objectives, audience, and industry. At Jupiter Technoway, we understand the requirements of brand engagement based on which we provide personalized experiences for individuals and organizations.